Our Role in Logistics and Transport
Transport and logistics are key enablers for the world's economic development and prosperity. They dictate how you get to your destination, how you get your products, how you meet your customer order, how you do your business.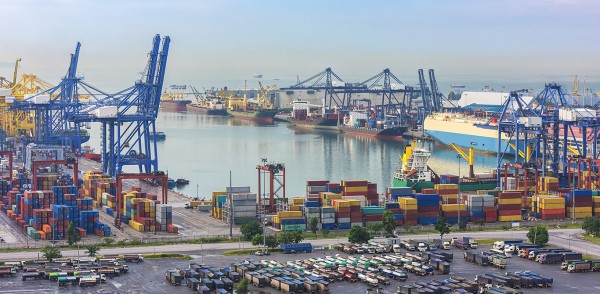 The Chartered Institute of Logistics and Transport (CILT) supports the professionals who plan the roads, drive the trucks, bring in the raw materials, and store the goods safely. We are the leading international voice for supply chain, logistics and transport.
CILT Philippines is acknowledged as the organization where all supply chain, logistics and transport professionals, students and corporate personnel actively engage in professional exchange in the development of skills and expertise for the industry; ultimately driving economic development of the Philippines.
What we do
We create the right programmes and set the right goals. We are seen as the leading professional body globally by those both within and outside our profession.
Our plans: We are creating a strong model for growth based on regional development. We are adding new country branches and identifying key markets for expansion
Our services for our Members: We are passionate about our education and membership services. We strive to strengthen and improve them. We share best practice and learnings throughout our global family and encourage participation and advancement at all levels.
Our people: We aim to give robust and positive leadership of the Institute. We have created a talented team to further develop our organisation.
What you see
These principles drive our behaviours.
Embracing Global Leadership – we think and act as global leaders of our profession and our industry.
Demonstrating Professionalism – we set high standards in the logistics and transport arena and we adhere to them.
Encouraging Diversity – we actively seek engagement from all in our industry whatever their skills, age, gender or nationality.
Being Passionate – our vibrant energy and progressive attitude are key in our drive for growth.
Becoming a Family – we are 'Stronger Together' as a membership body and as a leader in our industry. We act as a global family.
CILT Philippines
In the Philippines, transportation and logistics are considered the main catalysts of economic growth. The country's transport system is intermodal in character, which includes inter-island as well as intra-island mobility, and typically combines air, sea, and road transport systems. 
The basic modes of transport are road, rail, water, and air. The Philippines as an archipelago requires both land and sea transport networks.  Road networks rely extensively on transporting passengers and handling freight movements. Ports, together with airports, railways, and roads, are vital to connecting the main islands of Luzon, Visayas, and Mindanao. Rail services in the Philippines are of two types: traditional commuter railway and passenger light rail, both are operational only in Luzon.
Due to the Philippines transport system being archipelagic in nature and its regulation, the Philippines currently have the highest logistics cost among the member-states of the Association of Southeast Asian Nations (ASEAN) (DTI 2016). The country's weak performance was attributed to its inadequate and relatively poor quality of infrastructure, inefficient customs, and poor competency of logistics providers, along with their limited ability to track and trace shipments.
In the World Bank's Logistics Performance Index (LPI), the Philippines placed 65th out of 160 countries in 2007. In 2010, the rank improved to 44th place, only to go down to 52nd, in 2012. And in 2016, the Philippines' ranking has worsened to 71st place.
The Philippines is advantageously situated within major global routes and is a developing country. This status impacts on what happens particularly across government and is unlikely to change in the medium term. The Philippines has a high population growth and has averaged over 6% economic growth each year since 2014.
There are, however, plenty of room for improvement and "catch up" within the transport and logistics sector. Decades of underinvestment in infrastructure and an immature regulatory framework has led to serious congestion issues in major cities, particularly Metro Manila, where Japan International Cooperation Agency (JICA) has assessed the cost of improving operations at Php 3.5 billion to fix an undeveloped inefficient freight network.
With over 7,000 islands and a population of over 100 million, the support of the ASEAN (of which the Philippines is a founding-member state) in addition to the significant overseas development aid programs, the Philippines is well positioned to take advantage of its human and natural resources. Albeit, the Philippines faces significant challenges with respect to climate change and a high number of natural disasters due to its location in the Ring of Fire.